The excellence in research
The performance in higher education
The development of attractive innovation ecosystems
Udice
About Udice
A group of 10 leading French universities working for excellence in research, performance in higher education and the development of attractive innovation ecosystems.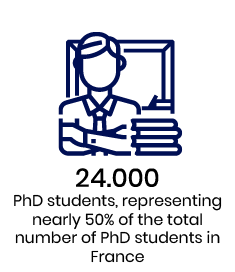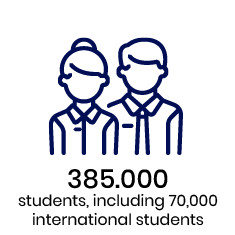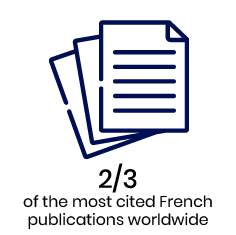 DD EN TRANS'🌿| Les inscriptions pour le concours DD en TRANS' sont ouvertes 📆 Si vous êtes étudiant(e)s d'@univamu et que vous souhaitez présenter votre projet en lien avec le développeme...
Read More
Ouverture aujourd'hui de la nouvelle exposition du Musée d'ethnographie @univbordeaux « La Fabrique des Innovations, les coulisses de la recherche en santé » : https://t.co/HA4yKhkZrl...
Read More
RT @Institut_cancer: L'objectif 🎯 de la chaire ? 👉 Développer un programme portant sur les transformations et les innovations dans le cham…
Read More
Call for applications : Vulcanus in Japan programme is now open! Students have the opportunity to carry out part of their training and do an internship in a Japanese industrial company. Apply by Monda...
Read More
RT @SabineFerrier: Merci à tous ceux qui ont voté ! Anna SHIRINSKAYA diplômée @UnivParisSaclay co-fondatrice de #OMINI remporte le prix cou…
Read More
"Notre sentiment de "faire communauté" en sort renforcé" ➡️ Notre rapport d'activité est disponible sur notre site : https://t.co/SHkQrS1iUJ
Read More
Feeling lost amid the ever-changing conditions surrounding Covid-19? 😷 Consult our updated FAQs to stay on top of the protective measures in place, as well as the aid and resources available to stu...
Read More
RT @ProjetNoria: La plateforme en ligne des #JU2022 est ouverte ! Préparez votre visite avant le début de salon en…
Read More