The excellence in research
The performance in higher education
The development of attractive innovation ecosystems
Udice
About Udice
A group of 10 leading French universities working for excellence in research, performance in higher education and the development of attractive innovation ecosystems.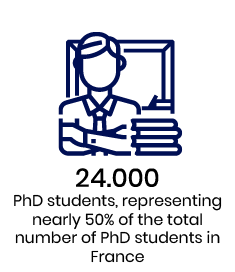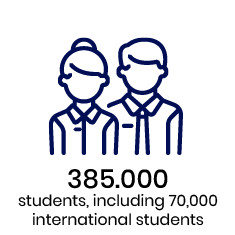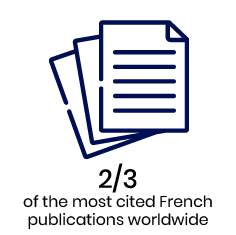 #17mai 🌈Journée internationale contre l'#homophobie, la #transphobie et la #biphobie ! @univamu rappelle son engagement dans la lutte contre toutes formes de discriminations avec son service Respe...
Read More
Dans @FR_Conversation, Yoanna Nabat @ynright33, doctorant en droit @facdroitscpo @dept_DETS, revient sur la réforme de l'échange des données policières en Europe et les répercussions que cela p...
Read More
Du 24 au 29 avril 2022, une délégation de @Univ_CotedAzur s'est rendue à San José pour signer un accord de coopération avec @UniversidadCR afin de resserrer les liens scientifiques entre ces d...
Read More
#presse 🎥 // Tournage en cours sur le #campus @UGrenobleAlpes ce jour pour recueillir la parole des #étudiants 2022 pour le JT @TF1 du week-end. @Droit_Grenoble @BUGrenobleAlpes @CultureUGA #legi...
Read More
Quand des étudiantes de l'#univlyon1 organisent une course caritative... cela donne un événement haut en couleurs ! Retour en 📸 de Color Life, un color run de 3km proposé par 4 étudiantes en...
Read More
#Formation I Certification en anglais : le kit de passage prochainement disponible. ⚠️ Les étudiants concernés passeront cette certification en langue anglaise en ligne. ➡️ https://t.co/wBO...
Read More
RT @IncubAlliance: 📢 @IncubAlliance partenaire du Deeptech Tour 2022 Vous êtes #chercheur, #doctorant ou #étudiant ? 👉Participez à l'événe…
Read More
Et pour rencontrer les entrepreneuses et entrepreneurs, chercheuses et chercheurs, doctorantes et doctorants, étudiantes et étudiants... RDV le 25 mai au #DeeptechTour PSL organisé par @Bpifrance !...
Read More
"We are committed to structuring #research that makes a difference by working with our partners in Paris, in the Ile-de-France region and across the world." 🌎 - @Sorbonne_Univ_ VPs Elisabeth Angel...
Read More
RT @EpicurAlliance: 👋Smart & curious? 👍 Time to be EPICURIOUS! 🇪🇺The EPICUR courses are a multilingual adventure. Learn new European lang…
Read More